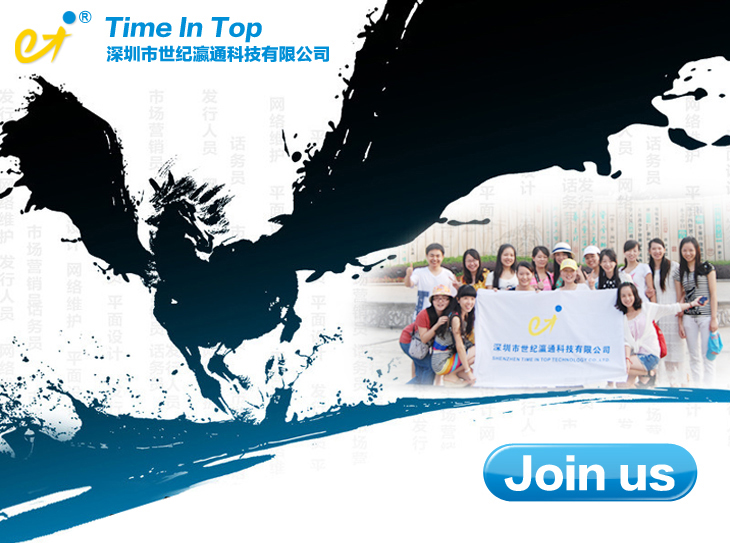 The Company which you will participate in the interview will be:
Shenzhen Time In Top Technology Co.,Ltd
Alibaba Gold Supplier for 14 years
Panasonic Authorized Wholesaler of Electronic device in China
Panasonic Agent of SSD products in China
One of OEM Supplier for HP,GE,Alien ware,HYUNDAI
Team Number 1 for Alibaba Hundred Regiments
Distinct Corporate Culture,Humane management
Good Market Prospects
We're Younger,Powerful,Unity,Motivated and Happy to share
We're warmly welcome you to contact us immediately, if you meet the following conditions. Or you bring the resume, and take an interview in our office directly.
1. Female,College or higher diploma,No limits for specialty.
2. With the Character of Professional "Killer": Good at catching all information and demands from customers.
3. If you want go faster, go alone; if you want go far, go together.
4. If you have a desire for success,and you're full of energy and power,pls join us.
5. Fluent in English. We need to attend the HK/Overseas Fair
6. With good obedience force,great action and learning ability
7. Recognize of our Corporation Culture


Interview Hotline: 0755-83686434-806
Vote to resume: hr@rrdn.net